Maple Leaf EduConnect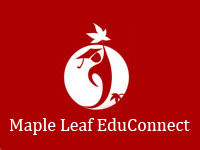 Maple Leaf EduConnect aims to link educational institutes in Canada and India, serving as a reference for schools and students to simplify the process of studying abroad.
With their aim to be the most-trusted source of information in their field, they do not rely on secondary information nor do they represent any particular institutes. Instead, their extensively trained staff aim to give personalized advice that keeps all options open—including countries other than Canada.