iCARE Testimonials
To apply to become an Agent Member, please contact us to request an Application Form or download one here.
 
Building on an established record of solid performance, CIEC brings people and institutions together effectively, efficiently, and intelligently. Knowledge of international conditions, strong networks and sensitivity to cultural differences enable CIEC to lead in creating dialogue and exchange between Canada and India…
Professor Roseann O'Reilly Runte
President & Vice Chancellor
Carleton University and Academic Advisor
Thank you for the great news…and all your effort and time for this process. We are very excited to have this for Edu World.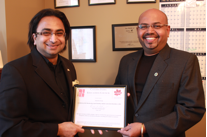 Sonal R Hariyaa
Managing Director
Edu World
Greetings from Valmiki Group. I would like to thank you & your team for your support and look forward to working closely with CIEC as this Council identifies legitimate and professional educational consultants and helps us in promoting Canadian education in India. As a member of iCARE, I also appreciate your assistance in strengthening our relationships with quality Canadian universities and colleges…. 
Ln. Surya Ganesh Valmiki
Chairman and Managing Director
Valimiki Group
We feel proud to be a member of CIEC and iCARE. With the support of Mr. Husain and Ms. Eva we've been able to finish the process of membership of iCARE. Looking forward to working closely with CIEC to promote Canadian education with more knowledge and skills….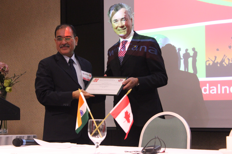 Ritesh Desai
CEO
Reyna Overseas