Welcome!
Have you registered for CIEC's inaugural Webinar
Subscribe to our monthly DISHA newsletter (view live) to join the CIEC Network and receive news about upcoming events & the latest CA-IN education sector updates…

Want to book a meeting with CIEC? Contact us at Info@CanadaIndiaEducation.com.
CIEC is an independent national, non-partisan, not-for-profit, membership based, event driven organization established to operate exclusively within the burgeoning Canada-India education corridor. CIEC enhances ties and creates opportunities for academic institutions and learners from both countries.
CIEC maintains its unique brand identity and its marketing initiatives are aligned with 'brand Canada'. Based in Toronto, Canada and with 'Rep offices' in India, CIEC is a key organization offering critical 'on the ground' presence in both countries to help institutions and students in strategically positioning themselves in an increasingly fierce and competitive international environment.
CIEC's mandates will be met by combining a mix of corporate governance along with the benefits of a public-private partnership balanced with a gentle yet assertive entrepreneurial methodology to remain independent and maintain financial sustainability.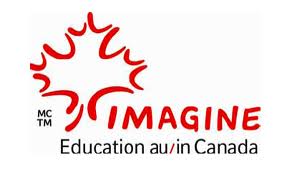 Testimonials
'Conferences, such as this one, are crucial to Canada-India relations, because they allow for growth and promoting knowledge between the two countries… I wish the 7th Annual Canada-India Synergy in Education Conference much success and hope all participants will thoroughly enjoy and enlighten themselves at this event.'
Hon. Deepak Obhrai, P.C., M.P.,
Parliamentary Secretary to the Minister of Foreign Affairs and for International Human Rights
---
I am pleased to extend my warmest greetings to those attending the launch of the Canada India Education Council and would like to commend the CIEC for their hard work and initiative.  On behalf of Prime Minister Stephen Harper, I would like to thank you for your commitment and valuable contributions to a diverse and pluralistic society.
The CIEC's efforts to promote educational ties between Canada and India will greatly benefit the students and organizations they represent from both countries.  Education is essential to maintaining and strengthening our pluralistic society.  As Prime Minister Harper stated: 'Pluralism is the principle that binds our diverse people together.  It is elemental to our civil society and economic strength.
Thank you for your dedication to building and strengthening our pluralistic society and I wish you all the best for a successful launch.
Hon. Jason Kenney, PC, MP
Minister of Citizenship, Immigration and Multiculturalism
---
"The conference will prove an excellent opportunity to exchange ideas and learn from each other about the evolving opportunities in the education arena." – 2008
Hon. Joseph Caron,
Canadian High Commissioner to India
---
"…I am pleased to greet the participants of Synergy III, which this year addresses, two of Canada's largest trade partners for educational services: China and India."- 2009
Hon. Stockwell Day,
Minister of International Trade and Minister for the Asia-Pacific Gateway
---
Building on an established record of solid performance, CIEC brings people and institutions together effectively, efficiently, and intelligently. Knowledge of international conditions, strong networks and sensitivity to cultural differences enable CIEC to lead in creating dialogue and exchange between Canada and India…
Professor Roseann O'Reilly Runte
President & Vice Chancellor
Carleton University and Academic Advisor, CIEC
---
I first had contact with the Canada India Education Council (CIEC), less than one year ago. Based on a forty minute "cold call", it became evident that if Fleming College wished to pursue a faculty recognized and supported professional development initiative in India, brokers, support and advice were required. Indeed, Fleming College received that and much more. In less than five months, not only has Fleming College gained membership to CIEC, we have just recently completed a faculty exchange with a 'sister' college in Mumbai. Now we are moving forward on the imaginative piece with the educational synergy that has taken place within the Canada/India corridor! CIEC on more than one occasion visited Fleming Campus to debrief outbound faculty, discuss logistics, assist in executing a tailor-planned international itinerary, as well as provide network coordinates to name just a few. Fleming College cannot begin to articulate the patience, assistance, time and enthusiasm that we have been so very fortunate to receive from CIEC.
On a personal note, Mr. Neemuchwala and Dr. Sheila Embleton have opened up a whole new professional engagement network.
L. Faith Ratchford, PhD
Faculty Development Facilitator
Fleming College
---
Durham College engaged the services of Canada India Education Council (CIEC) to assist in the planning and coordination of a trip to India for the purpose of meeting with student recruitment agencies and agents in the following cities: New Delhi, Chandigarh, Ahmedabad, and Mumbai. The trip was well organized and was very productive for the College. The trip to India set the parameters in place that enabled the college to contract with an Indian company located in New Delhi to procure an office location for the College as well as employ a person who will act as the South Asia representative for Durham College throughout India.
Nevzat Gurmen
VP/Finance, CFO
Durham College of Applied Arts and Technology