Welcome to the Council
CIEC is an independent national, non-partisan, not-for-profit, membership based, event driven organization established to operate exclusively within the burgeoning Canada-India education corridor. CIEC enhances ties and creates opportunities for academic institutions and learners from both countries.
Have you subscribed to our monthly Disha eNewsletter? You will receive the latest updates of crucial activities in the Canada-India education sector & CIEC will never divulge your personal information to third parties. Click Here to Subscribe
---
May 18, 2016 || Held simultaneously in Toronto & Vancouver!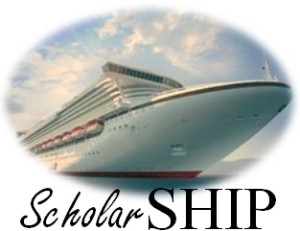 * Network with Dignitaries, Provincial & Federal Ministers, education stakeholders, VIP's/guests, College/University decision makers & thought leaders from both countries
* Enjoy on-board Bollywood entertainment and a sumptuous dinner
* Featuring breathtaking skylines
'ScholarSHIP 2016' will serve as a great way to highlight emerging issues and areas of possible co-operation between Canada & India, as well as governments' programs and policies in the education sector. With reasonably priced members tickets at only $150, this is one event you don't want to miss!
More details || Become a sponsor and speak at ScholarSHIP 2016
---

Synergy Education Conference: Oct. 30, 2015
Synergy 2015 attendees engaged in discussions relating to academia-industry partnerships and examined whether such synergies are a myth or reality in the Canada-India context.
View our post-event report here.
---