Source: Times of India
With foreign currency getting expensive, universities offering twinning programmes are seeing a surge in student enrolment.
In 1994, Manipal University's International Centre For Applied Sciences (ICAS) was built to accommodate about 200 students; only six students had signed up then. For long, the centre saw a steady rise in students and about 150-odd candidates joined last year. "I feel we will have around 250 students by the end of this year's admission season," says ICAS director G M J Bhat.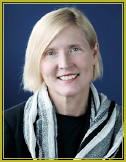 Other universities have the same story to tell. As Bertrand Guillotin, director of the international program office at Duke University's Fuqua School of Business, notes, "Education remains the best long-term investment you can make, regardless of currency fluctuations." But while twinning courses improve accessibility to higher education, they also potentially retain a slice of the £8 billion (US$13 billion) leaving India with foreign education-seeking Indian students.With that, international universities wanting to attract Indian students are also open to signing partnership agreements with Indian colleges. Roseann O'Reilly Runte, president and vice chancellor of Carleton University, says, "Students benefit from such programs as they represent less time away from home and reduced costs in terms of tuition and residence." 
At the other end, she adds, universities benefit from the close collaboration of faculty members which can also result in productive joint research projects. A study conducted by the Association of Indian Universities (AIU) revealed an upswing in the number of foreign education providers in India, from 144 in 2000 to 631 in 2010. Of these, 49 are operating under twinning arrangements, with MBA and hotel management being the most popular courses.
For the full report, log on to www.timesofindia.com